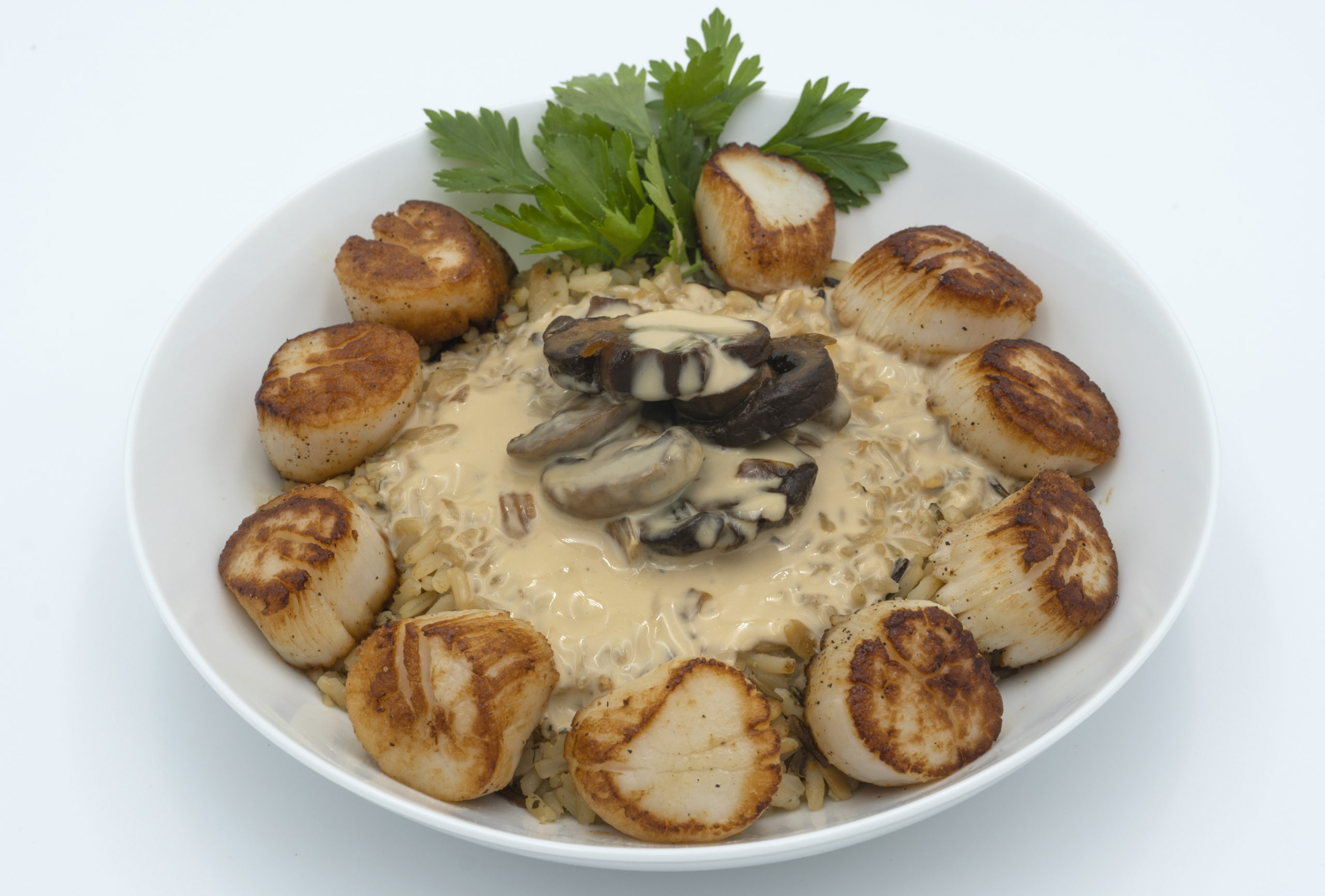 Ingredients:
¼ cup of sliced or diced White Onions
1 pound of sliced mushrooms
1 tablespoon of crushed garlic
3 tablespoons Olive Oil
1 cup of Marsala Wine
2 cups of strong Beef Broth
2 cups of Heavy Cream
½ cup of roux, Wondra, or potato flour for thickener
Directions:
1. Saute onions & mushrooms (reserve ½ of the sautéed mushrooms & onions to add when fininshed) in Olive Oil until partially cooked.
2. Add 1 cup of Marsala wine and bring to a boil for 15 minutes.
3. Add beef broth & heavy cream and bring to a slight boil.
4. Reduce heat and add remaining mushroom & onion mixture.
5. In a separate frying pan, melt ½ stick of butter to ½ cup of flour to make a roux. Add to Marsala sauce to thicken or whisk in Wondra.
*Potato flour & gluten free beef broth can be used as thickener for a gluten free sauce.
This sauce is fantastic drizzled over Pan Seared Alaska Weathervane Scallops!